I discovered this nifty website through one of my favorite collaborative weblogs, Drawn!, which I visit regularly.
I drew two sketches, and received two in return. Here's one of those I got in return: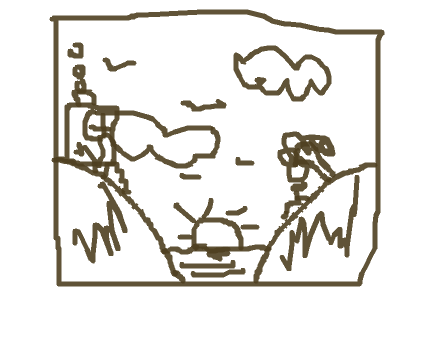 Try it out! You don't have to do a masterpiece, or even anything that good, but it's fun (and if you are worried that someone might think you are a bad artist, as far as I know it's completely untrackable, so no one will know anyhow!)
Have fun!
From the Blog

Anna's Nest is the craft and tutorial website for me, Anna Warren. It's also where I keep my blog. Enjoy!
Blog Categories
Archives