I started making a skirt this past weekend, hoping it would be ready in time for me to wear it for July 4th festivities. I used a fabric that I've had in my stash for awhile, from one of my favorite fabric designers, the Alexander Henry Pink Zinnia, which I think I bought from Sew, Mama, Sew! (they don't seem to have this one in stock right now).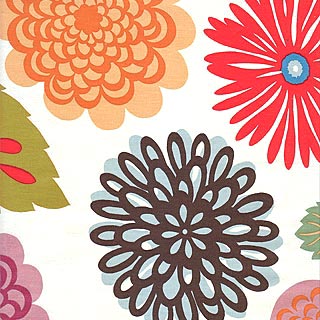 Anyway, it was a flop. I made a mistake, and was too annoyed and too short on time to fix it to wear the skirt that night. This may have had something to do with the fact that I started the skirt that afternoon :u)
Fortunately, the wonderfully talented and creative Grosgrain has written a wonderfully simple tutorial on sewing a simple skirt that I hope will help me to pull this off the discard pile. I'll keep you updated, but it would be a shame for this beautiful fabric to languish, don't you think?
From the Blog

Anna's Nest is the craft and tutorial website for me, Anna Warren. It's also where I keep my blog. Enjoy!
Blog Categories
Archives