That's right! I had so much fun, and was so stinkin' overwhelmed by all the fabulous comments, I've decided to pick not one, not two, but THREE winners! Yay! I wish I could give you all a little gift!
So, you ready? You sure?
The magic numbers are 53, 94, and 107! Congratulations to Alia, Georgia, and Jeanna! I'll be sending you all emails soon.
Alia will receive the Mischievous Garden Gnome Hat,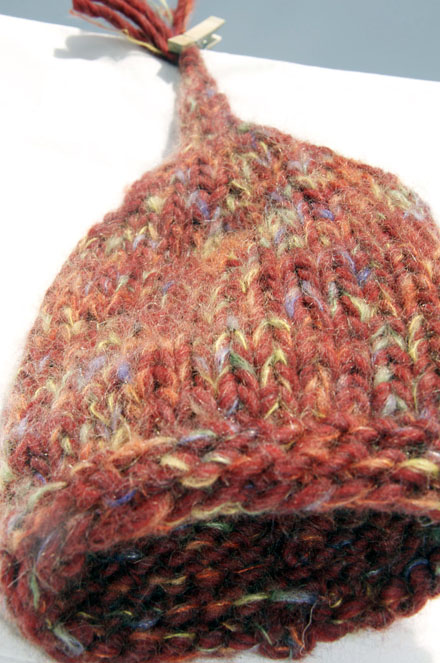 and Georgia and Jeanna will receive their choice of either one of my Cow Jumped Over The Moon screen prints, or a $15 gift certificate to my shop. Hooray for giveaways!
If you're totally bummed that you didn't get the hat (or the print, for that matter), both items, along with a few other yummies, are available for sale from my shop.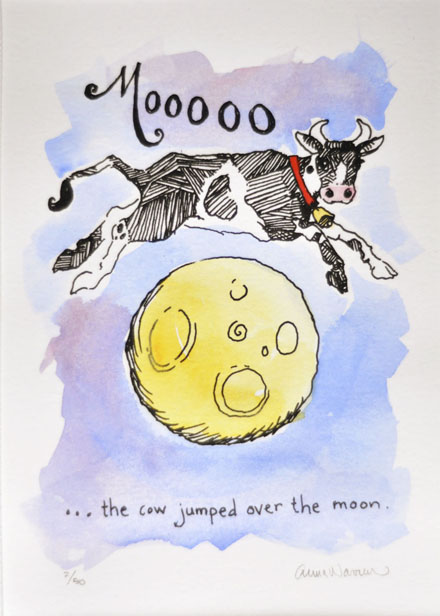 I hope you all enjoy your gifts! Thanks again to everyone who participated! I hope you liked what you found here and in my shop.
I myself found some awesome websites – I think I'll do a post about some of my favorites once I get myself a little more collected (that is, recover from all the insane clicking of Giveaway Day). :u)
Merry Christmas to all!
From the Blog

Anna's Nest is the craft and tutorial website for me, Anna Warren. It's also where I keep my blog. Enjoy!
Blog Categories
Archives