Since finishing Brian's bag, I've been working on sewing a top for myself. The idea is I'll wear this to Bridget's baptism (coming right up in a few weeks!) I had to make a muslin (sewing lingo for making a test copy in cheap fabric before doing the real deal). I had to do this for multiple reasons: not only is this is the first time I've used this pattern, but I'm also making some tweaks to the pattern to hopefully make it easier to wear while nursing. Also the only other time I've made a fitted top like this was that time (I think I was in high school) when I started making a dress and never finished because I didn't buy the right zipper. So never. This is my first fitted top.
I had so much fun picking out the fabric for this. It calls for two fabrics, so we're already talking twice the fun! I ended up buying these. Except they don't look quite so green in real life.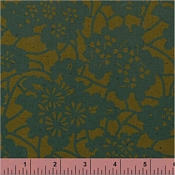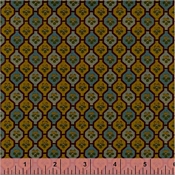 With any luck I'll manage to sew everything right-side up, and if it fits, well that's just a bonus! :u)
From the Blog

Anna's Nest is the craft and tutorial website for me, Anna Warren. It's also where I keep my blog. Enjoy!
Blog Categories
Archives